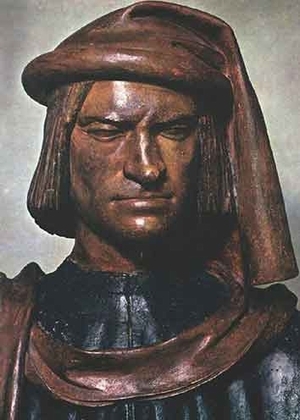 Figures: Lorenzo de 'Medici in Casentino. What would the "Magnificent" choose today?
It is known that the Casentino wines were, at the Medici era, among the best in Tuscany. And it is reported, as proof, a letter sent from Lorenzo Il Magnifico to Messer Piero Alamanni, where he says: "Three days ago I sent you two burdens of wine, of the two kinds from Casentino, and they should be there very soon, 'cause this is the right time… just as they are here at the barrel, 'cause from several years we dint' have any better". Nowadays, the best known Tuscan wines are others, even if some have started - and with great profit - to give back to the wine of this valley its ancient splendor. But if Lorenzo de 'Medici could returned to Casentino, he would be spoiled for choice to find unique products to recommend to his friends! And maybe to combine to an excellent red wine, local or not. Right from the appetizer, where the Tuscan black croutons towers to open the holiday lunch.
Prepared with chicken livers and beef, seasoned with onions, celery, capers and fresh vegetables, finished with a drop of vin santo, the Tuscan black crust gives its taste decided from the first bite, spread on bread, which has to be toasted or slightly wet in vegetable stock. A noble and humble dish at the same time, to be enjoyed in the lapse of a click.
---